Winter Tide
A collection of lights which continually transform from liquid to solid producing beautiful crystal patterns.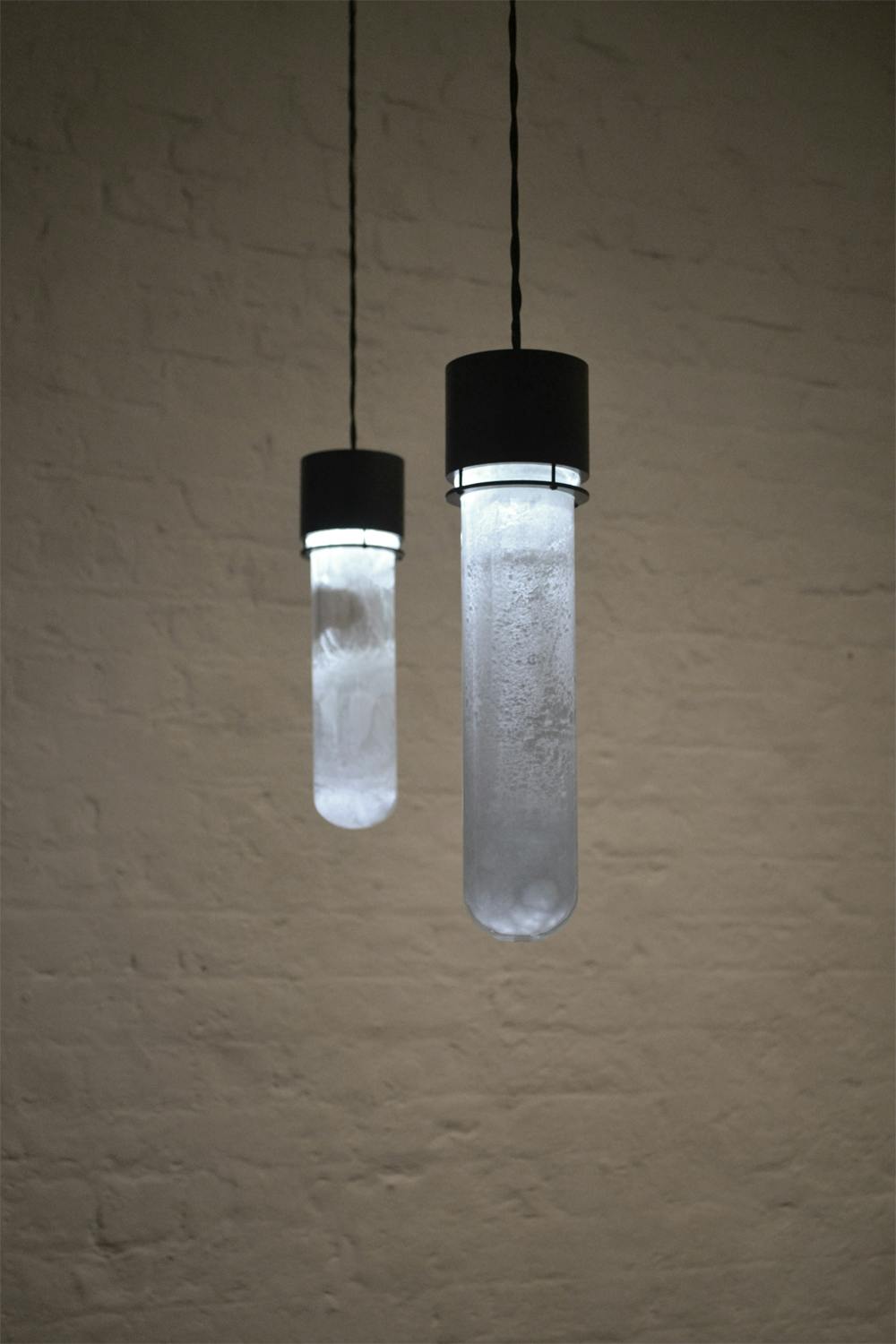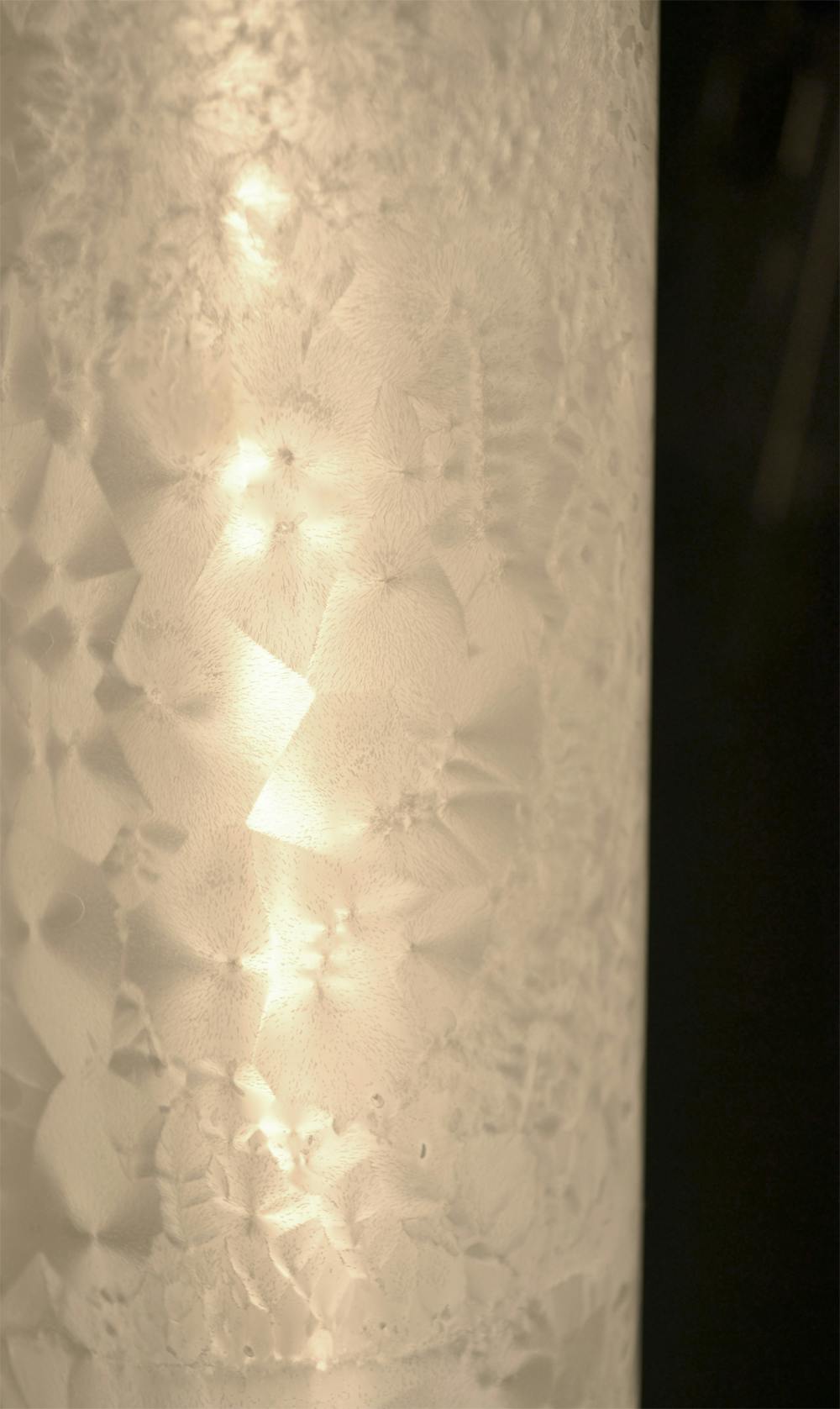 Winter Tide' is a collection of lights which continually transform.
This project is a collaboration with Dagny Rewera from Extrodinary Affairs. When the warm bulb is on the icy substance around the light will slowly start to melt. After half an hour the light turns cold and the clear melted liquid begins to freeze again. Over time crystals form and expand across the glass, generating an elaborate network of shapes. The ice crystals polarise the light making shadows and light patterns.
By encapsulating a small amount of material and instigating a rhythm of continual transformation, 'Winter Tide' draws attention to subtle alterations of material and the perpetual movement of time.
The glass vessels are hand blown in London by a scientific glass blower.